How do i pay for the course fee?
Trison Business College offers a range of options to pay course fees. Payments can be made by cash, cheque, money order, EFTPOS, bank transfer or credit card.
Students completing Certificate or Diploma courses can pay by instalments. The amount of the instalment and the frequency of payments are mutually agreed with the student prior to commencing a course.
In order to protect student funds Trison Business College does not accept more than $500.00 prior to commencement. Once a course has commenced the College does not accept more than $1,000.00 for services yet to be delivered.
Student course fees are subject to change, however, the price will be fixed from the time of commencement.
Trison Business College has partnered with Australian financial company zipMoney to offer you a flexible payment plan option* designed to suit your life.
The plan lets you start studying with no deposit and no interest repayments for up to the first 6 months. Plus, you get the choice of weekly, fortnightly or monthly repayments.
   tickNo Deposit
   tickUp to $6000 credit
   tickQuick and Simple
   tickUp to 6 months interest free
   tickLow monthly repayments

Simple application
3 minutes to complete application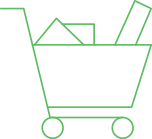 Get enrolled today
Start the next chapter of your life

More time to pay
Flexibile payments to suit your life
Important Notice
Available to approved applicants only. Minimum monthly payments apply, see your contract for details. Paying only the minimum monthly repayment amount will not pay out the purchase within the interest free period. Any balance outstanding at the expiry of the interest free period will be charged interest at the standard annual percentage rate, currently 23.90%. A one off establishment fee of $75 applies. A monthly account service fee of $4.95 is applicable while there is a balance outstanding. Lending criteria, terms, conditions, fees and charges apply and are available on application. Credit is provided by zipMoney Payments Pty Ltd (ABN 58 164 440 993), Australian Credit Licence number 441878. Visit www.zipmoney.com.au to learn from about zipMoney.